The real Mr + Mrs Monkey Sox
We are James + Lianne, husband + wife. James is a doctor, Lianne a designer. We set up Mr Monkey Sox C.I.C following James diagnosis of Multiple Sclerosis (MS) in July 2016. We understand that MS is a life changing diagnosis but Mr Monkey Sox has helped us feel more positive, supported and in control.
MR MONKEY SOX LIVES WITH MULTIPLE SCLEROSIS
His nerves are damaged and messages get "crossed." His body acts and feels different from left to right, a bit like wearing Odd Sox.
PROUDLY PARTNERED WITH THREE AMAZING CHARITIES
Our donations contribute to world class research led by the MS Society.
We support the essential training of MS nurses lead by the MS Trust.
We join in empowering all people with MS to live life to the full with MS-UK.
Mr Monkey Sox is a Community Interest Company limited by guarantee. We donate 50% of net profits directly to our partner MS charities. The remaining profit is re-invested into new stock and new ideas to donate even more money.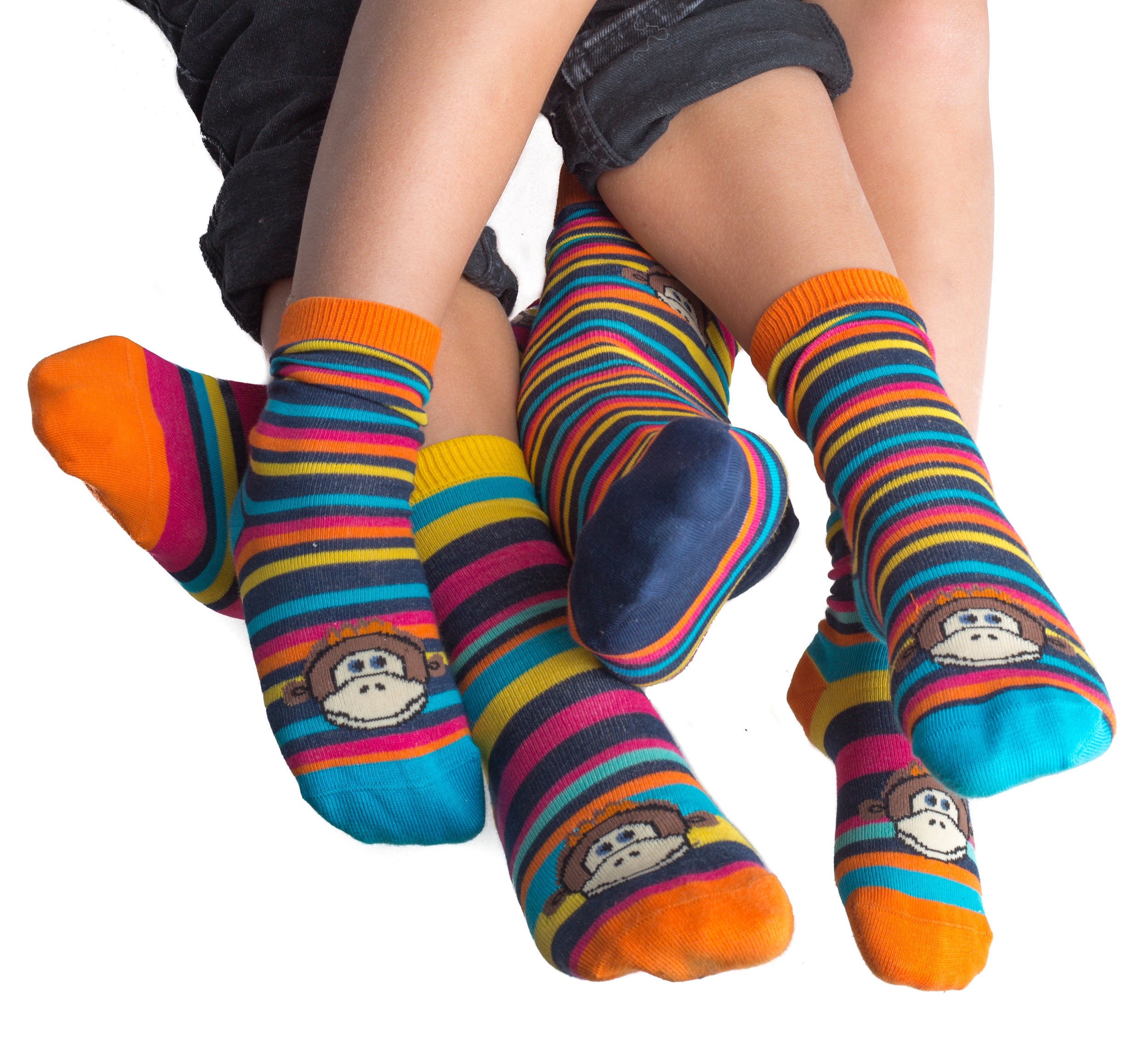 More than 100,000 people in the UK are living with Multiple Sclerosis and it affects each person differently. We are committed to raising awareness about MS and we know that Mr Monkey Sox makes talking about MS easier.
Mr Monkey Sox promotes an active lifestyle to help with management of MS symptoms and the general health and wellbeing of all. Whatever the weather or season, join us in staying active and wearing Sox that make you smile!